Better hardware, the easy

way
Our approach
BatchOne provides experience and help for companies to develop, manufacture, ship and sell their hardware and IoT products. Our proven track record helps to significantly reduce the risk of your project, resulting in our shared goal: better hardware. the easy way.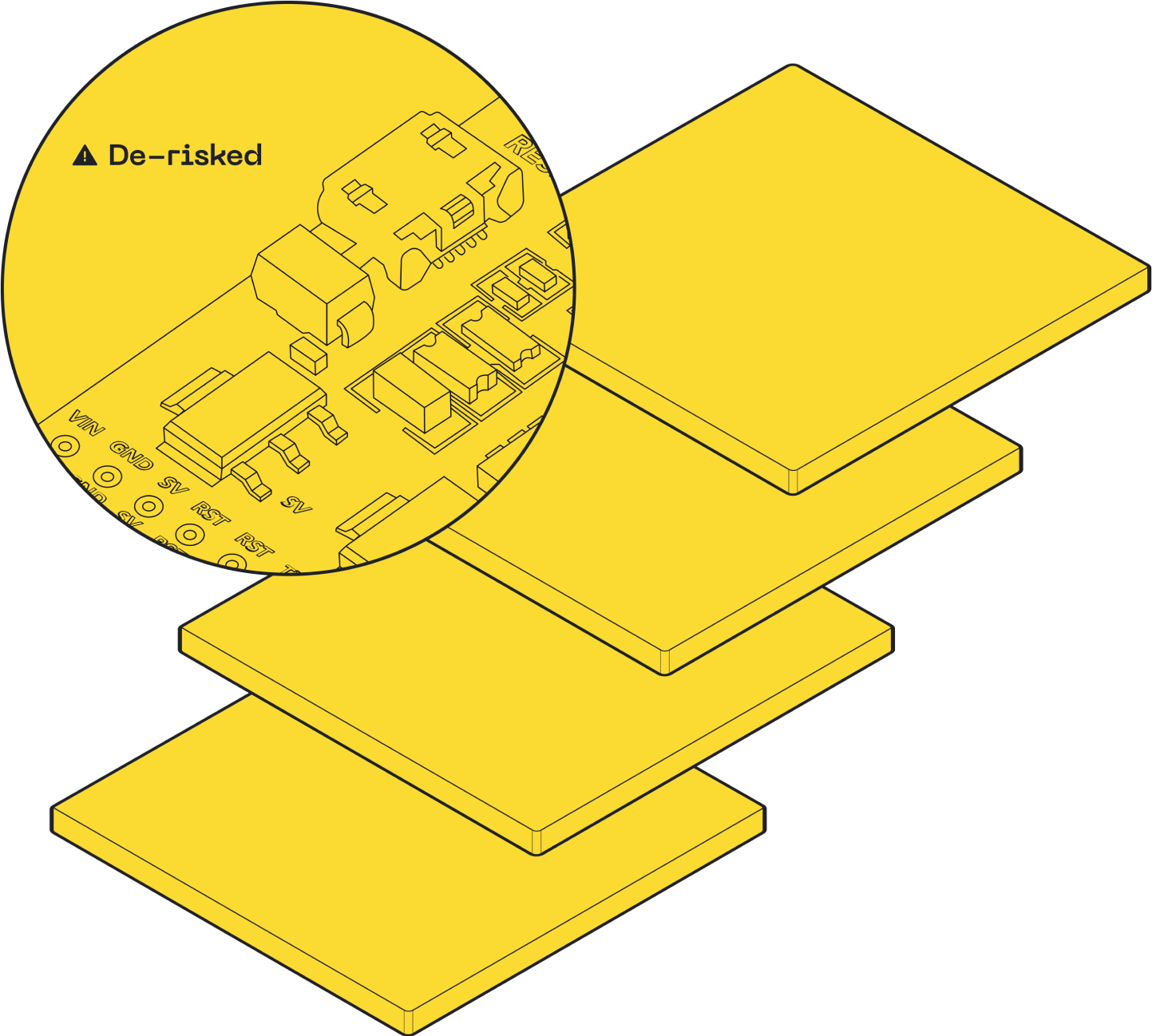 We partner with you
A good product concept is not simply the idea itself. It also includes identifying and mitigating risks early on by focusing on the right use cases, features and business models. Before starting a new project, we team up with our clients to write down the product requirements and challenge them with us in workshops. This happens before we even think about developing the first prototype.
Hardware product development is a waterfall process. Working with us ensures that progress remains agile. We share steps and procedures on a daily and weekly basis and test assumptions with various prototypes as often as possible to turn your ideas into tangible products that users love.
Manufacturing for the first time or scaling an existing production is not easy. Our experienced experts help you to prepare RFQ documents, vet suppliers and factories as well as assist with contract negotiations. We can also join you in the trenches and support with on-site project management, independent quality audits, supply chain management or other fire-fighting issues such as components shortages.
Even the best products can still fail if logistics or product marketing aren't managed properly. Once you have decided on a date for your product to ship, we can help you to prepare and launch crowdfunding campaigns, e-commerce shops, performance marketing or just find a warehouse to store your products and install well-oiled processes to make sure customers get products on time.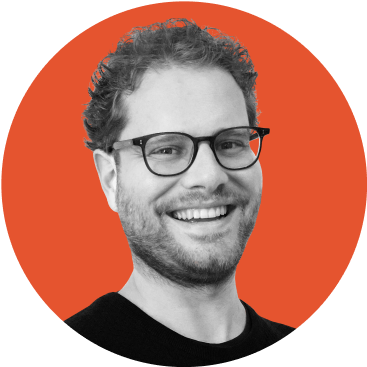 Manifesto
We focus on hands-on holistic support. We're not an agency or an engineering lab. We're a great team of people with many years of experience who can lessen the risks involved in your hardware project. This is how we like to work.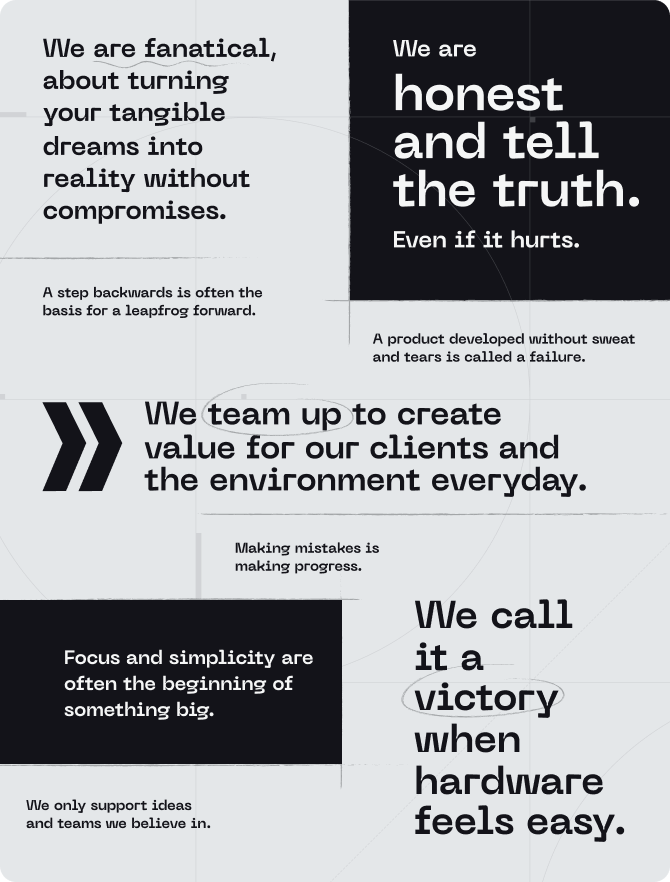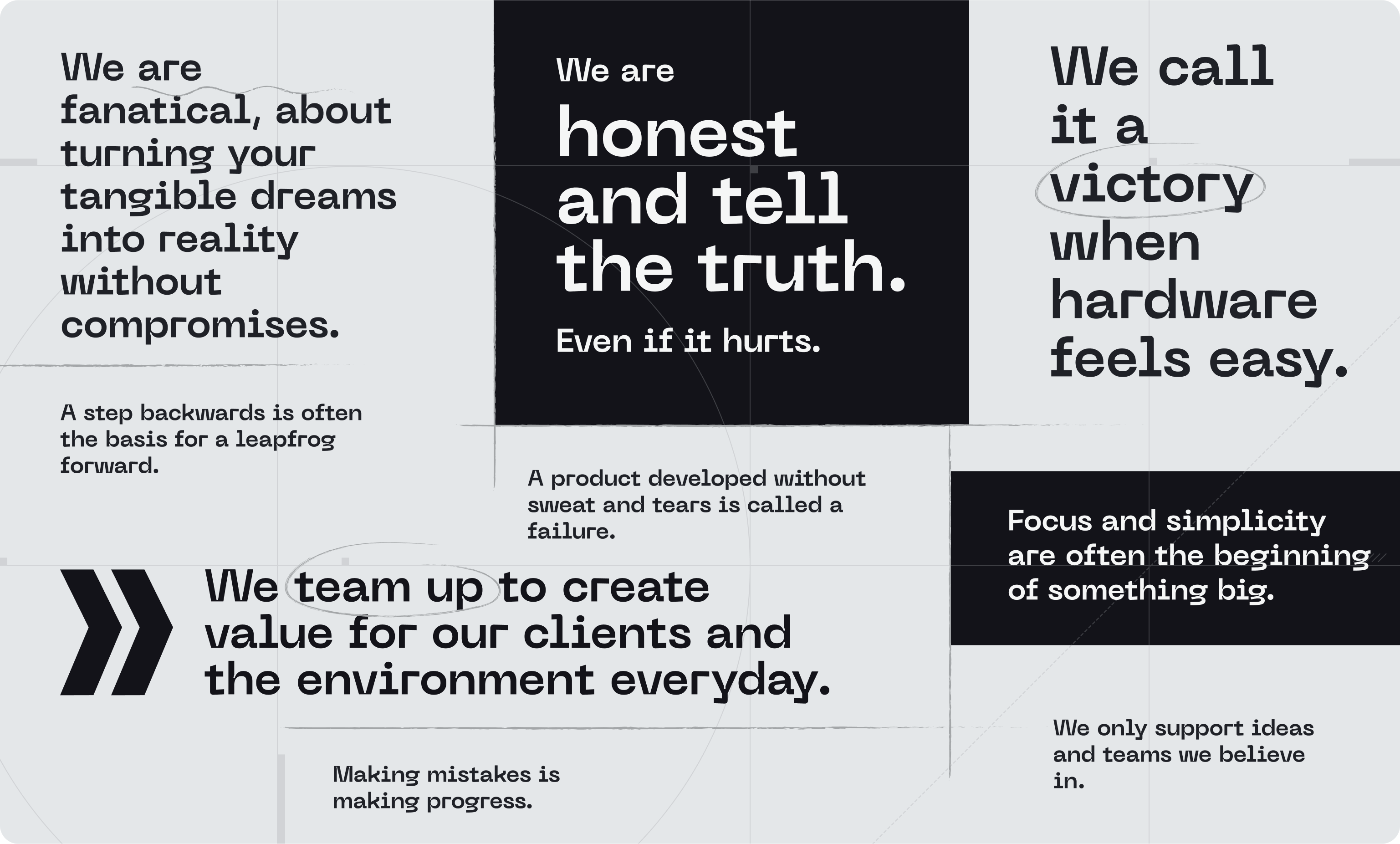 The football team analogy
To successfully build and ship breakthrough hardware products you need a dozen different skills and experienced professionals. No team can get it done without at least some external help. Like a soccer team that wants to win the World Cup, the best of the best have to come together and put their unique skills to work. Some might have the ball most of the time, some might only briefly touch it, but only as a team will it be possible to score the winning goal.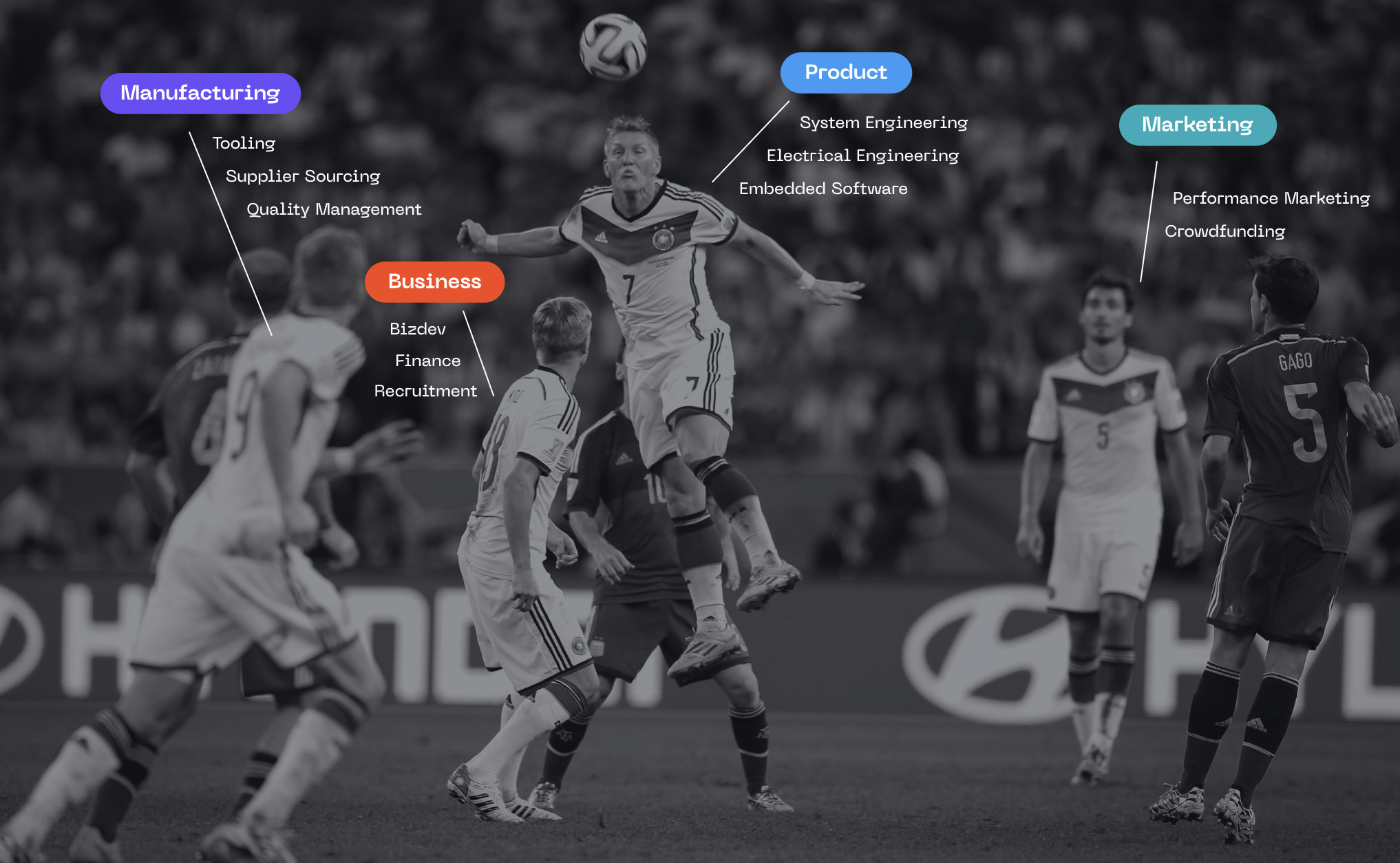 While none of us are especially rabid football fans, we are hardcore hardware fans who want fall in love with your idea. And like the craziest fans, we make sure we never miss a single game until you've won the championship and created an amazing product that makes everybody proud.